Buhari: I'll tackle economic problems the same way I'm fighting corruption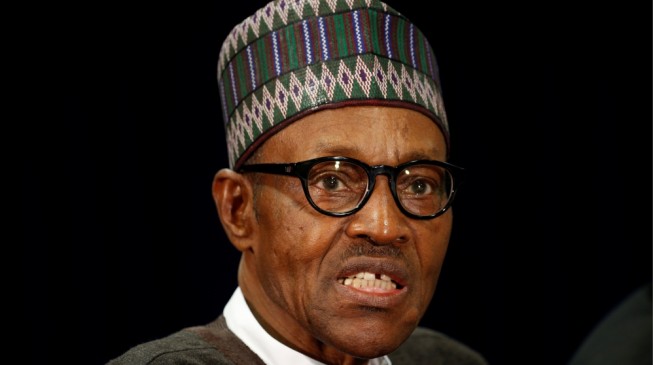 Speaking at launch of the Nigeria Economic Recovery and Growth Plan (ERGP) 2017-2020, Buhari assured Nigerians that the days of hardship would soon be over.
He approved a special delivery unit in the presidency to monitor the implementation of the plan and remove all bottlenecks.
He also called on Nigerians to monitor the implementation of the document, pledging the commitment of his administration to his party's electoral promise to change the way of doing things and to change Nigeria for good.
"I want to assure all Nigerians that we are approaching the solution to our economic challenges with the same will and commitment, we have demonstrated in the fight against corruption and in the fight against terrorism and militancy," he said.
"I will apply same vigour against corruption to revamp economy."
Buhari said the plan, which is built on a special implementation strategy, will enhance self-sufficiency and sustainability.
"The Economic Recovery and Growth Plan brings together all our sectoral plans for agriculture and food security, energy and transport infrastructure, industrialization and social investments together in a single document," he said.
"It builds on the Strategic Implementation Plan and sets out an ambitious roadmap to return the economy to growth; and to achieve a 7% growth rate by 2020.
"Our aim simply put, is to optimise local content and empower local businesses. We seek not just to take the Nigerian economy out of recession but to place it on a path of sustained, inclusive and diversified growth.
"We are determined to change Nigeria from an import dependent country to a producing nation. We must become: A nation where we grow what we eat and consume what we produce.We must strive to have a strong naira and productive economy.
"The plan I am launching today therefore sets out what we, as government, are committed to do, to create the enabling environment for business to thrive. The plan is a national plan, hence the role of state governments is critical to its success.
"I therefore wish to appeal to the state governments to draw inspiration and strategic direction from the Plan to articulate their economic programmes, particularly in the development of the real sector.
"I call on all Nigerians to work with us to ensure we achieve those objectives. The contents of the plan are already familiar to a broad cross-section of Nigerians because it was developed in consultation with a wide group of stakeholders, including the national assembly, state governments, the business community, labour unions, academia, civil society groups and development partners."
The growth plan targets to restore the economy through sustained growth between 2017 to 2020, and to grossly reduce inflation rate from an all-time high of 19 percent to a single digit.
It also targets to restore growth by ensuring the Gross Domestic Product (GDP) improves significantly to 2.19 percent in 2017, and 7 per cent at the end of 2020 especially through agriculture.