Dangote: We pray that very soon, we'll start having AGMs in stadiums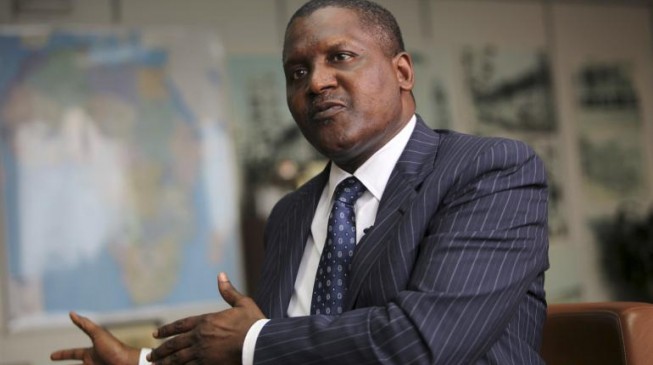 Aliko Dangote, the chief executive officer of Dangote Group, says his prayer is for his company to start holding its annual general meetings in stadiums.
Dangote, who turned 60 on Monday, said his group of companies will eventually create up to three million shareholders.
While promising to spread prosperity to Nigerians, he said all his companies will be listed on the stock exchange, including the yet-to-be-completed refinery.
Dangote made this known on Monday while speaking with journalists at the Nigerian Stock Exchange in Lagos.
"We will list every single company that we create between now and the end of my life. But the companies will continue obviously," he said.
"We pray that very soon, we will start having our AGMs in stadiums and not in hotels. And that means that we will create something like about two to three million shareholders and I am sure everybody will be happy.
"What we are building today is more than 100 times bigger than where we are. That is the trajectory that we are seeing in the next 10 years.
"We will take charge of diversifying the economy of Nigeria, most especially working with the government as partners to make sure that we diversify the economy and to spread prosperity to Nigerians. I think I have to continue now to dedicate the rest of my life to making sure that the prosperity is spread all over."