We are amending EFCC act to boost anti-graft war, says Gbaja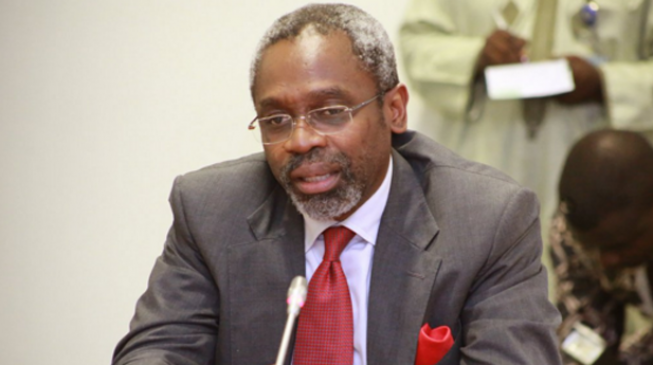 Femi  Gbajabiamila, majority leader of the house of representatives, says the lower chamber of the national assembly has taken it upon itself to amend the Economic and Financial Crimes Commission (EFCC) Act in order to boost the fight against corruption.
Speaking at the presentation of certificates and equipment to 50 youth trained on the installation and maintenance of Close Circuit TV (CCTV) cameras in his Surulere 1 Lagos constituency, Gbajabiamila said the amendment will address the grey areas in the law and strengthen the agency to fight the corruption better.
He pledged the commitment of the house to President Muhammadu Buhari's anti-graft war.
The lawmaker said the anti-graft war was central to the development of the nation, adding the house would strengthen anti-corruption institutions and take other steps to ensure the success of the crusade.
He said so far, the EFCC had done well, but there was the need to further strengthen the agency  to make it more result-oriented.
"We irrevocably support the anti-graft war of President Muhammadu Buhari and we commend the EFCC for doing a good job so far with the fight," he said.
"However, we feel there are grey areas in the law establishing the EFCC and we think this, to a reasonable extent, can limit the success of the anti-graft war.
"That is why the house is currently amending the act to address its grey areas; the ultimate objective is to strengthen the EFCC in such a way that it is more efficient and it is more alive to its responsibility."
Gbajabiamila also condemned the death of a Nigerian in renewed xenophobic attacks in South Africa.
Gbajabiamila, who recently led a national assembly delegation to South Africa to interface with the country`s parliament on ending the attacks, pledged that the house would not relent until a lid was put on the problem.
"We condemn the renewed attacks on Nigerians in South Africa and we would continue to do our best to ensure that the problem is addressed," he said.
"Yes, we were in South Africa recently on the issue. We are happy we have kick started a process; it's an on-going thing. We will continue to intensify efforts, knowing full well the problem cannot be solved in one day.
"The report of our trip is ready. We will present it to the house tomorrow (Tuesday) for further action. Really, efforts are on-going, I assure you we will get there."