DSS 'thwarts Boko Haram plot' to attack UK, US embassies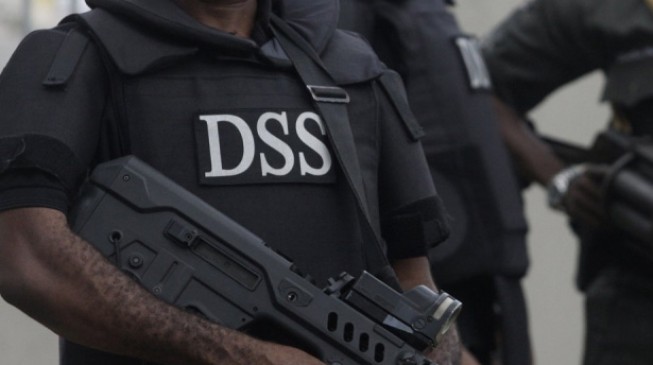 The Department of State Services (DSS) says it foiled an attempt by Boko Haram insurgents to bomb the UK and US embassies in Abuja.
In a statement on Wednesday, Tony Opuiyo, spokesperson of the DSS, said five persons namely – Isa Jibril, Jibril Jibril, Abu Omale Jibril, Halidu Sule and Amhodu Salifu – were arrested in connection to the plot.
He said the suspected Boko Haram insurgents were based in Benue and Abuja but they had links to ISIS.
"Between 25th and 26th March, 2017, the service busted a ring of ISIS linked Boko Haram members based in Benue state and the FCT," the statement by Opuiyo read.
"The group had perfected plans to attack the UK and American Embassies and other western interests in Abuja. During the operation to thwart this plan, five key suspects, namely; Isa Jibril, Jibril Jibril, Abu Omale Jibril, Halidu Sule and Amhodu Salifu."
The statement further read in part: "Earlier, on 22nd March, 2017, at Fika, Yobe State, a 20 year old Boko Haram member, Adamu Datti was arrested. He confessed his involvement in executing the sinister activities of the group.
"In the month of April, two (2) suspected Ansaru kingpins, Ahmed Momoh and Al-amin Mohammed Jamin were arrested on 4th April, 2017 at Igarra, Akoko Edo LGA, Edo State. The duo were confirmed associates of Abu Uwais, a main Ansaru kingpin terrorizing residents in Kogi and Edo States
"While these terrorists are already undergoing detailed investigations, the Service stepped up its efforts at stamping out the menace of kidnapping.
"In Rivers State for instance, Daniel Dibiamaka was arrested on 24th March, 2017 at Obio/Akpor LGA, for his complicity in the kidnap of one Emmanuel Orji Ukah on 20th January, 2017. On that same day, Godsgift Isioma was arrested over his plan to kidnap one Dr. G.N Douglas."