Nigeria to begin payment of $5.1bn debt to IOCs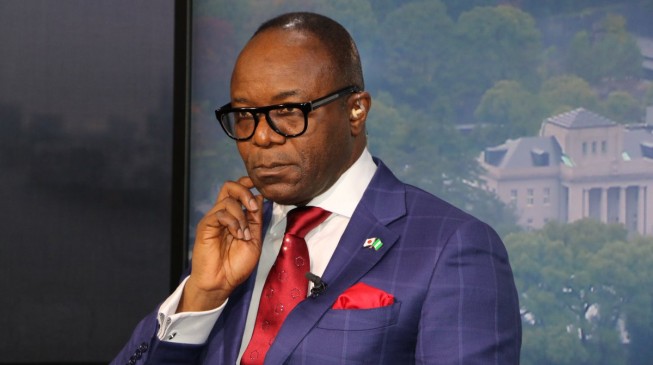 The federal government says that it would begin payment of a $5.1 billion debt owed to five international oil companies (IOCs) by the end of April.
The debt, which was incurred from 2010 to 2015 due to Nigeria's inability to make its share of capital contributions to the joint ventures, will be settled through crude sales over five years and will be interest-free.
The government formally exited the joint venture cash calls arrangement it had with the IOCs in December.
The IOCs involved are ExxonMobil, Shell, Chevron, Total and Nigeria Agip Oil Company (NAOC).
"The initial payments would be made by the end of April 2017," Emmanuel Kachikwu, minister of state for petroleum resources, said in a statement.
Kachikwu, who is also the chairman of the board of the NNPC, spoke at a meeting with top ExxonMobil executives at the company's headquarters in Texas, USA.
"The energy companies are expected to reciprocate by ensuring that they ramp up investments in the country's oil and gas sector. Settlement of the debt could unlock investments of as much as $15 billion by the international companies."
The statement, which was signed by Idang Alibi, petroleum ministry's spokesman, said the government's effort would be boosted if major IOC partners operating in Nigeria invested in building signature refineries to be run on joint venture basis with the federal government providing the necessary incentives.
Kachikwu encouraged ExxonMobil to invest in more practical deliveries in the area of human capital development and investment in the local growth of skill sets required in the oil and gas sector.
The meeting is part of the ongoing investment drive embarked on by the minister to the IOCs. The first of these was with Italian IOC Eni in January, where the company pledged to work with Nigeria to revamp the Port Harcourt refinery.