US-based doctors to render free services in Ile-Ife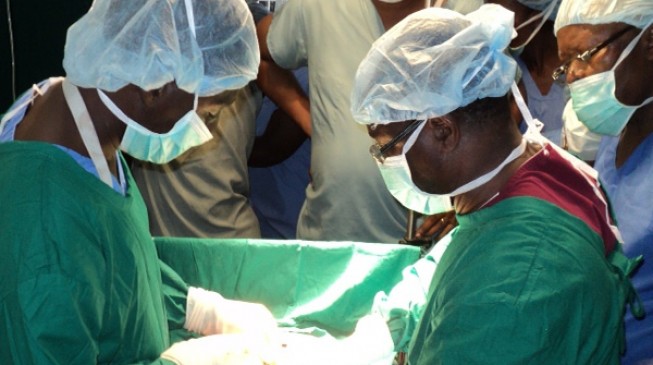 A team of highly skilled doctors from the US arrived the country over the weekend for a medical mission at Ile Ife, Osun state.
The 20-man collaborative team of physicians, surgeons and medical support staff is made up mostly of alumnus of the Obafemi Awolowo University.
The medical mission include free medical clinics at the Ooni's palace; and a full day of 'Campus' clinics, health fair, preventive/public health activities, including screenings for diabetes, hypertension and some communicable diseases.
According to the schedule, while the physicians are running the clinics, there will be free surgeries at designated centres within the University teaching hospital.
Also members of the team interested in teaching and giving lectures will be provided the opportunity to do so at the university.
Olabisi Jagun, leader of the team, described her role as "a fortunate one".
"Our team is very excited and ready to go, and we are grateful for the wonderful opportunity to give back," says Jagun.
"All our physicians and surgeons are brilliant and distinguished in their field of expertise; a few of them are leading world experts; they have all been vetted and their licenses are current."
"It is estimated that during the mission, the team will see between 5,000 to 10,000 patients and hand out over $150,000 worth of free medications and prescriptions."
Yemi Ogunbiyi, chairman of the governing council of the university, who is planning many initiatives for the insitution, said the medical mission is a great thing to happen to the university and Ile-Ife city.
"It fills me with joy to see distinguished physicians and surgeons in the United States remember home for this kind gesture. The council and the entire university are proud of this wonderful support," he said.