Lai: Abuja airport closure among toughest challenges of this administration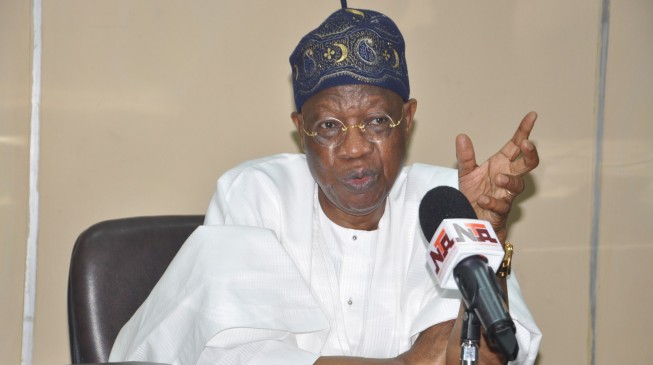 He said the timely completion of the reconstruction of the airport runway confirmed that "Nigerians elected a responsive, responsible and capable federal government".
The minister said this on Wednesday in Addis Ababa, Ethiopia in a statement signed by his special adviser, Segun Adeyemi.
The completion of the reconstruction of the Abuja airport runway paved the way for the re-opening of the airport, after a six-week closure. And it was done ahead of schedule.
Mohammed said the ability of the government to complete the reconstruction of the runway within the stipulated time, despite doomsday predictions was remarkable.
"The clock-work precision with which everything concerning the closure of the airport and the temporary relocation to the Kaduna Airport was handled is the clearest indication yet that Nigeria can tackle any challenge," he said.
He noted that the rehabilitation of the Abuja-Kaduna road, the provision of effective security along the highway showed that Nigerians have what it takes to make the country a proud member of the comity of nations.
Mohammed also hailed the perfect handling of the massive logistics involved in ensuring that the Kaduna Airport was able to handle a large number of flights.
"It is to the credit of the security agencies and the Federal Road Safety Corps that passengers travelling along the ever-busy
Abuja-Kaduna highway were largely kept safe while the closure of the Abuja airport lasted.
"There was no known security scare while accidents on the road were kept at the barest minimum, despite the increased vehicular traffic.
"Who can forget the timely departure and arrival of the Abuja-Kaduna train that ferried thousands of passengers back and forth during the Abuja airport closure?
"Indeed, the closure of the Abuja airport runway and the logistic nightmare it triggered must rank among the most intimidating
challenges faced by this Administration," he said.
The minister reminded those who might want to trivialise the feat by the present government to realise that what could not be done in the over 30 years the runway was left to deteriorate was achieved in just six weeks, even under an economic recession.
He also recalled that the Port Harcourt International Airport was closed for almost two years by the Jonathan administration.
Mohammed thanked Nigerians for enduring the inconveniences that came with the relocation of Abuja flights to Kaduna.
He also thanked the Ethiopian Airlines that operated its scheduled Abuja flights to Kaduna and the Julius Berger construction company that worked day and night to deliver the project ahead of schedule.
Mohammed said the success recorded in the timely reconstruction of the runway could only rank next to the determined effort with which the government contained the Boko Haram insurgency.
The minister noted that the current administration under the stewardship of President Muhammadu Buhari was employing the same uncommon determination to tackle all the challenges facing the country.